The hubby is doing a ski weekend with folks from work. They ended up going to the Lech, Austria ski area. Hubby found out that much like in the U.S., one must not rely on the GPS entirely when travelling over mountainous areas in the winter. He got to within 5km of his destination only to find out the road was snowed out. He had to go back 2 hours to go around the mountain.
On a nice Saturday morning he is sitting outside a lodge enjoying the sun and watching the skiiers. He reports that it seems a bit steeper than what we are used to for easier/intermediate runs.

Here is a view from a webcam: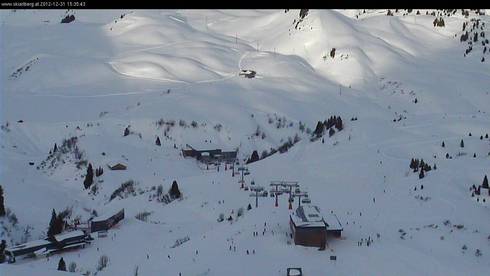 Here is the view from Hubby himself!